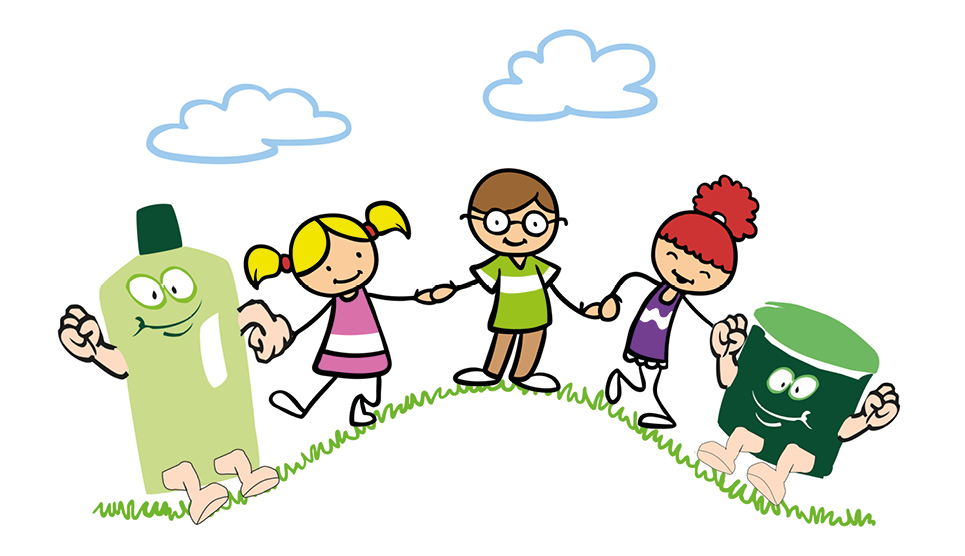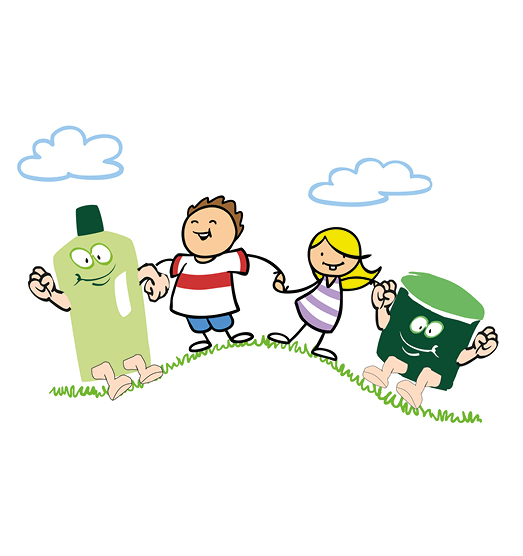 Universal - Stone
Cleaning agent for perfect environmentally friendly cleanliness
Universal - Stone
Cleaner for perfect eco-friendly cleanliness
Universal-Stone, simply clean! Unbeatable biological universal cleaner, solves even the most stubborn dirt completely natural and gentle for humans, animals and nature.
The stone that foams, clean everything with the foam that you have ever looked for a cleaning solution for, 100 percent biological and degradable.
Discover the extraordinary versatility and gently and thoroughly clean all dirt and stains with just one unique ecological all-purpose cleaner.
Intensive and powerful cleaning with pearl effect, in the kitchen and the bath, in the household, for general cleaning up to professional cleaning, in the garden, at work, in catering, at your hobby and leisure simply everywhere.
Thanks to the unique formula of natural raw materials, the Universal-Stone removes fat, lime and dirt reliably and easily.
With regular use, a natural, dirt-repellent preservative is created, which makes re-cleaning almost effortless!
All in one, clean, polish and preserver without chemical additives.
Streak-free shine and brilliant finish included.
You will be amazed, yes cleaning can be this simple.
Simply for EVERYTHING you have been looking for, the Universal-Stone is your valuable helper.
Our promise is maximum environmental cleanliness with just a single cleaner. Just a good consciousness for the environmentally household.
Clean without chemicals, made in Germany, all ingredients are natural, without acid, ammonia, chlorine or bleach.
Universal-Stone
Universal-StoneThrifty, can be foamed to the last crumb – unlimited durability, gentle to the skin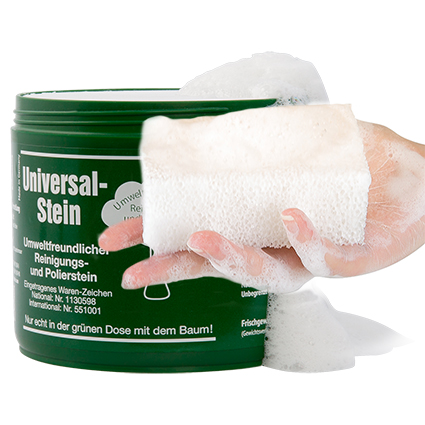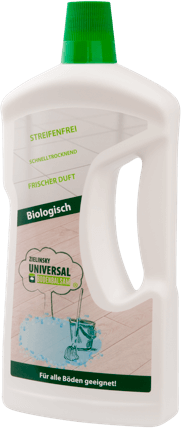 Zielinsky Universal Bodenbalsam
NATURAL CLEANNESS from the very first wipe
Clean and care for ALL your floors!
Trust in eco-friendly cleaning with the Zielinsky Universal Bodenbalsam
Clean effortlessly and powerful with the Zielinsky Universal Bodenbalsam, removes everydays and stubborn dirt and grease, leaves a bright finish without any chemicals!
Use the advantage pricinple of the unique ZUS floor formula and achieve a powerful and gently floor cleaning.
Clean all your floors biologically, without any preservatives, which is partically gentle to the environment and your hands.
The Zielinsky Universal Bodenbalsam dries quickly and leaves a streak-free finish without residues.
The pleasant scent ensures a long-lasting freshness
With regular use, your floors will be protected agains abrasion, wear and moisture and regains its natural beauty for a long time.